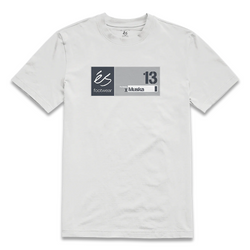 éS Muska 13 Tee - White
éS Muska 13 S/S Tee in White
Few people have made as significant an impact on skateboarding as Chad Muska.
THE MUSKA shoe was designed in 1998, marking Chad's first-ever pro shoe in a series of many more to come. With éS' highest design standards, premium materials, and technology, Chad's shoe became the most sought-after skateboard shoe of its time. Just as Chad's skateboarding advanced in tricks, style, and innovation, so did his shoe.
Combining raw talent, personality, and power, THE MUSKA fills every session with creativity, energy, and positive vibes.